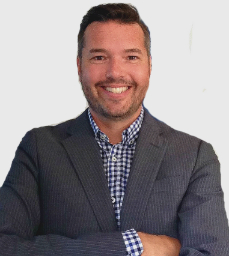 Brian Fillo serves as the President of ECS. Combining his energy and determination to develop productive relationships with customers and partners, he channels their feedback into the organization to shape strategy and improve execution on sales and corporate goals.
Brian has a well-established relationship with ECS's main shareholder, GuestTek, where he spent nearly 14 years working in various roles within the company. During his time at GuestTek he had a firsthand international experience overseas as Managing Director of EMEA from 2005 – 2009. The concentration of his career has been focused in the Hospitality industry and Convention & Event Conference Management.
As an experienced Business professional he uses his entrepreneurial background coupled with leading strategy objectives to direct a team focusing on Sales, Operations, Marketing, and Accounting within ECS.
Brian holds a BA in Business & Entrepreneurship (with Honors) & Bachelor of Marketing Management / Business Economics from Mount Royal University in Calgary, Alberta.